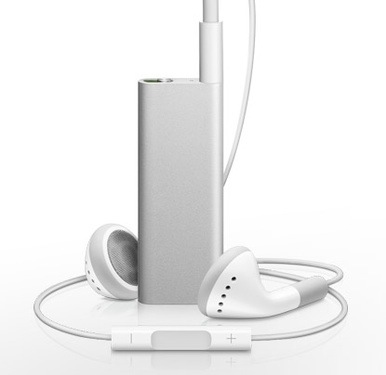 Completely free from buttons
Measure:1.8" (45mm) x .7" (17mm) x .3" (7.62mm)
3 button switch (play, pause, skip, volume) in headphone cord

New Feature:

VoiceOver
ability to speak song titles, artist names, and playlist categories
requires iTunes 8.1
ITunes eliminated "Party Shuffle" and replaced with "iTunes DJ". Anyone with an iPod Touch or iPhone equipped with iTunes Remote (version 1.2) can request a song and vote when it will play.
CDs can automatically be imported in "iTunes Plus" and parental controls have been added to the iTunes store.