Mozilla released the second release candidate for the Firefox 3.5 and this release can be download from
Mozilla's Web site
. Users might want to run since it is more stable and faster than the beta versions.
Here are some new features in Firefox 3.5:
Private Browsing
Firefox wont remember history,cookies,usernames or password when you start this feature. Firefox will close all of your open windows so you can quickly get back to what you were doing before switching to private browsing.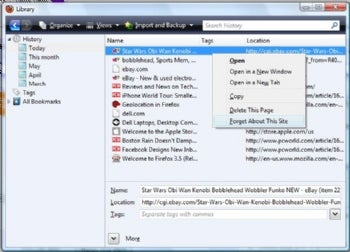 Forget About This Site
Firefox 3.5 can forget any particular site in the history. When you tell Firefox to forget a subdomain of a site, it wont forget other subdomains of that site.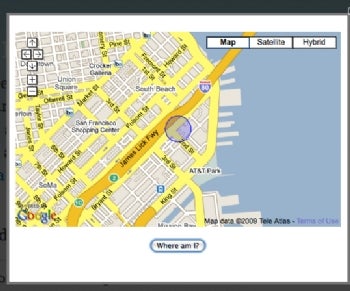 Location Services
Firefox 3.5 now bring interesting feature of location service so that you can find your location by I.P. address.
Tear-Off Tabs

With the new tab feature of Firefox 3.5, you can rearrange the tab order, you can drag tab off the toolbar and drop them either onto another Firefox window or desktop ( to open a new window).