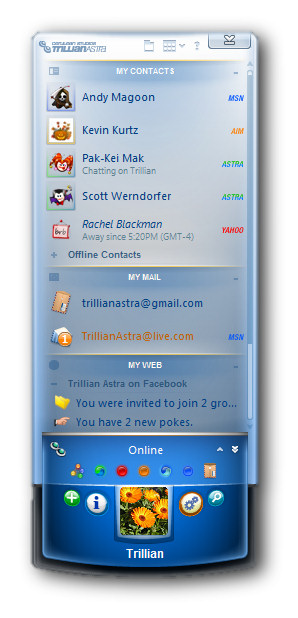 Cerulean Studios
is the creators of Trillian and Trillian Pro Instant Messenger.

What is Trillian Astra?
Trillian is a chat client application that owned multi-service chat service and social netwkorking such as GTalk, Yahoo Messenger, Facebook and etc.
The beta is currently open to Windows, Mac OSX and iPhone users but those platform hasn't begun.
Its been 3 years after Trillian Astra Alpha is out, but what is the new feature Trillian Astra will shown to its user?
For those who want to try Trillian Astra can download by click
here
.